ZUM BLOG
November 1, 2016
The Insurance Revolution: InsurTech shakes up the insurance industry!
It's gold-rush season in the insurance sector. The digital transformation proceeds rapidly also in this industry. The pressure on established insurances is getting intensified by a variety of new technologies. Blockchain, the internet of Things as well as a new customer understanding and InsureTech Startups play a key role in the matter.
The first Finance 2.0 – InsurTech Conference connects the insurance industry with InsureTechs. Motto: Collaboration in facing the digital transformation.
The main Twitter hashtag is #InsurTech16
Address
Kunsthaus Zürich, Heimplatz 1, CH–8001 Zürich
The Kunsthaus can be reached comfortably from the main railway station (Hauptbahnhof) in just a few minutes.
From Zurich main station
Tram: no. 3 (direction 'Klusplatz'), tram stop 'Kunsthaus' or Bus no. 31 (direction 'Hegibachplatz'), bus stop 'Kunsthaus
From Paradeplatz
Tram: no. 8 (direction 'Klusplatz') or no. 9 (direction 'Hirzenbach'), tram stop 'Kunsthaus'
From Stadelhofen railway station
Via Bellevue tram 5 (direction 'Kirche Fluntern'), 8 (direction 'Klusplatz'), 9 (direction 'Hirzenbach') stop 'Kunsthaus'
Alexander Bojer
Anivo
Co-Founder
Alexander Bojer was a Manager with Accenture and a Principal with The Boston Consulting Group (BCG) supporting insurance companies around the globe for more than 12 years before he co-founded Anivo in 2015. Anivo is a fully digital insurance broker based in Switzerland, offering online price and product comparison combined with an individual advisory by FINMA certified insurance experts. With its own product model, tariff engine, robo-advisor and interfaces to mayor insurance companies Anivo offers car- and legal protection insurance products as well as (for the first time in Switzerland) not only the basic- but also the supplementary health insurance. Anivo serves both, the B2C channel as well as the B2B2C channel where Anivo provides special products with exclusive discounts to employees of large corporations like SBB or UPC as part of their employee benefit program. To date more than 36'000 employees have access to the innovative B2B2C platform of Anivo.
Burak Yetişkin
Accenture Switzerland
Senior Manager
Burak Yetişkin is a Senior Manager in Accenture Digital, Internet of Things practice with a focus on connected commerce solutions. He is responsible of providing subject matter expertise on mobile payments and blockchain-based technologies including cryptocurrencies, digital money movement and settlement, trade finance and mobile wallets. His consulting activities largely focus on Business process design, organizational model design, assessment of corporate initiatives including strategic planning, financial impact analysis & business case preparation. Burak actively works to launch strategic market initiatives for financial services & insurance clients. He is a certified management consulting accredited by the Association of Management Consultants Switzerland.
Carola Wahl
AXA
Chief of Transformation and Market Management
Carola Wahl, Chief of Transformation and Market Management at AXA, is a multilingual, results-oriented senior executive in the insurance, telecommunication (mobile and fixed-net), online, media and retail sector with more than 20 years of experience in developing and implementing digital growth strategies, driving operational excellence and transforming companies to achieve breakthrough sales and service results in leading international corporations. Carola is member of the Board of AXA Strategic Ventures, AXA's global venture capital fund invests in startups that are shaping the future of insurance and asset management. She also serves on the Global Advisory Council of the EDGE foundation.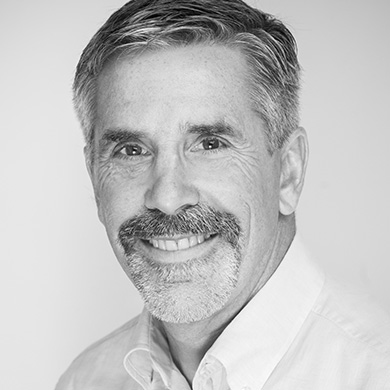 David Belgum
Sureify
CFO
David Belgum is Co-Founder and has been the finance leader in Silicon Valley startups for the past 20 years. While he has been involved in life science, semiconductor and non-profits, he keeps finding his way back to software startups, where he has gone through three successful exits. An area of particular interest is understanding the mechanisms by which companies create value. This led him into the field of business valuation for a period of time where he developed appraisals for financial reporting and tax purposes. While he found this work heavy on theory, he has put the knowledge to good use by driving practices at his companies that have resulted in significant increases in value during his tenure.
Glenn Oberholzer
Stimmt AG
Partner
As founding partner and expert for customer-focused innovation approaches, Glenn can look back on 15 years of project experience in service and interaction conception. Digitalization within the insurance sector has been of central importance to him since 2001. During this time, he supported dozens of insurances projects from All-Finance-Portal to BVG-calculator. Thanks to his creative abilities, Glenn packages his ideas in touching, convincing stories that make the unthinkable come true. 
Andri Mengiardi
esurance.ch
Co-Founder & Chairman
"It is not the strongest of the species that survive, nor the most intelligent, it is the one that is most adaptable to change." This is the motto that has guided Andri Mengiardi, throughout his already successful career. The man with a passion for marketing earned his stripes in the insurance industry. An emphatic leader, Andri has successfully established and developed a number of sales departments for insurance companies. As a co-founder of a Tamedia AG corporate start-up (scoup.ch), he was able to gain extensive entrepreneurial experience as a member of the management board. In February 2013, Andri took up the position of Head of Seller Experience at ricardo.ch and was responsible for the business and product development of the largest online marketplace in Switzerland. By 2016 a new challenge came up. As co-founder and chairman of the Swiss InsurTech esurance.ch, Andri will gather all his digital and insurance expertise to develop the vision: "Anytime transparency, order and control over my insurances."
Paul Meeusen
Swiss Re
Head of Finance & Treasury Services
Paul Meeusen is Head of Finance & Treasury services at Swiss Re, a leading global Reinsurer. He has a strong track record in building and operating teams in an international environment in the disciplines of finance, accounting, operational treasury, audit and risk control. Paul is passionate about applying new and disrupting technology for a good purpose, and is a thought leader on Blockchain-enabled insurance operating models. He leads Swiss Re's team in the recently launched B3i (Blockchain Insurance Industry Initiative).
Lorenz Hänggi
AXA
Head of ICT Innovation Engineering
Lorenz Hänggi is Head of ICT Innovation Engineering at AXA. His main focus is creating new innovative and disruptive solutions, using the newest technologies such as Mobile Apps, Bots, Machine Learning, Blockchain, Virtual and Augmented reality. He holds a Master degree in Computer Science, ETH Zürich. Since more than 20 years he is working in the insurance industry for various companies as an IT professional and co-founded a Swiss insurance startup. With his idea "AXA Sure" he won a Global Innovation Award at AXA in 2014.
Christina Kehl
Swiss Finance Startups
President & Managing Director
Christina Kehl co-founded Swiss Finance Startups (SFS), Switzerland's first association of fintech startups, in 2014 while she was the COO at Knip AG. Knip is the first mobile-based insurance broker worldwide that she had co-founded in Zurich in 2013. With the successful completion of a 15 million USD investment round a broad C suite structure was implemented at Knip and Christina was able to focus on her dual mandate as Fintech Evangelist at Knip and President at SFS. She actively promoted the development of the Swiss fintech industry. As of May 2016 she left Knip to take on the position as Managing Director at SFS, building up a professional team, leading all lobbying and operational activities.
Patrick Siegenthaler
Qumram
Director Sales Germany, Switzerland & Austria
Patrick is a highly experienced project manager and consultant for IT and digital transformation projects. He has led large, global, executive level projects with impressive results. An engaged, high-energy and results-driven executive, Patrick joined Qumram in 2014, and is now responsible for sales and account management in Germany, Austria and Switzerland.
Peter Gassmann
AdNovum Informatik AG
Chief Commercial Officer
Peter is a member of AdNovum's executive board and responsible for the company's IT consulting, sales, marketing and communication. He holds a degree in computer science and is interested in topics such as the use of digital identities, internet of things, security, modern software development and interaction design, FinTech, and content marketing. AdNovum offers its customers a full set of tailored IT services ranging from IT architecture and security consulting to the design, implementation and maintenance of customized business and security solutions. The offering also includes tailored support services and the products of the NEVIS Security Suite.
Stephan Sigrist
Think Tank W.I.R.E
Head & Founder
The founder and head of the W.I.R.E. think tank has spent many years analysing interdisciplinary developments in business and society, focusing on trends in the healthcare system and life sciences as well as such topics as digitisation, urbanisation and new forms of production including 3D printing. He is the publisher of the ABSTRAKT book series, author of a number of publications and a keynote speaker at international conferences. With W.I.R.E., he advises companies and institutions in the political and scientific spheres on the development of long-term strategies and innovation projects. After studying biochemistry at the ETH Zurich, he initially joined Hoffman-La Roche's medical research team. He subsequently went on to work at Roland Berger Strategy Consultants as a management consultant and at the Gottlieb Duttweiler Institute. Stephan is a member of the Governing Board of the aha! Swiss Allergy Centre and the Foundation Board of Science et Cité.

Mark Baer
Owner of markbaer.ch
Presenter #InsurTech16
The host of the Finance 2.0 works as a journalist and author for various Swiss news-papers and magazines. He is also a media-coach, an editor and ghost writer for various banks and furthermore he works as a speaker and presenter. His company exists for 10 years now. The communications specialist worked in leading positions in the national publishing industry, used to host a business- and stock-program on a Swiss TV-station and was a radio presenter for many years.
Lex Tan
MotionsCloud
Founder & CEO
Lex is an Insurtech enthusiast, technologist and traveler. He holds a master's degree in Physics - Karlsruhe Insitute of Technology (Germany). More than 5 years experience in non-life insurance industry, he feels the pain of insurance claims and wanted to streamline the claims processes, make it faster, easier for customers as well as for the insurers. That is where MotionsCloud born.
Matthias Niklowitz
Swisscom (e-foresight Think Tank)
Matthias Niklowitz is currently working as an industry analyst and business reporter with e-foresight, a Swisscom think tank on next generation financial services and technologies. Before, he was business reporter in a variety of publications covering technology and financial services. During his career, he spend about ten years in different positions in global investment banking. He is holding a M.B.A. in Social Sciences and Environmental Sciences and a B.A. in Business Administration.
We are SOLD OUT – sorry! > please contact us directly: info[at]finance20.ch
Platin Partner
Gold Partner
Silver Partner
Event Partner
Network Partner
Media Partner